Welcome to
Berrydale Swim School
Berrydale Swim School (BSS) is a private ASSA & Austswim recognised swim centre, based in Sunbury, Victoria.
We offer swimming lessons for Parent & Bubs through to Adults of all skill levels. We enjoy what we do, teaching water safety and life saving skills is such a rewarding opportunity.
Preschoolers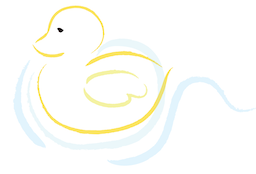 In our preschool level, children no longer have a parent/buddy with them in the water. They will be concentrating on water confidence, breath control, buoyancy and movement.
School Age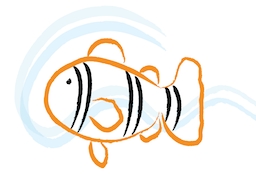 School age swimmers will still be concentrating on independence, water confidence, breath control, buoyancy and movement. There is a strong focus on personal confidence building and survival skills.
Learn to swim
safer

. Friendly

quality

teaching.
We are fully booked for all after school & weekend classes.
Due to the extensive length our Wait List it has been closed for these sessions.
READ MORE FOR MORE OPTIONS
We are fully booked for all after school & weekend classes.
Due to the extensive length our Wait List it has been closed for these sessions.
READ MORE FOR MORE OPTIONS
Holiday Program
The Berrydale Swim School Holiday Program is a week of intensive swimming that is held the first week of school holidays in Autumn, Winter & Spring. The Summer Program is held mid January.
I just wanted to reach out and say a heartfelt thank you for making my children and myself feel so welcomed at Berrydale Swimschool.
The service we have received has been exceptional. Donna you should be very proud of the beautiful team of educators you have. We feel very welcome despite only visiting twice.
We love all of the special little touches like the gated toy space, the small barrier at the pools edge, the hand stamps, the support putting on swim caps and goggles, the welcome goody bag just to name a few.
The cleanliness of the place is exceptional and I am so pleased at how encouraging you all are. The swimschool is very child centred and it's a lovely community to be part of.
Thank you again.
Kind regards,
Vanessa
Vanessa S
October 2023
Shout out to
Berrydale Swim School
, my kids have attended since the beginning of the year, both could swim like a rock being dropped in the water.
The transformation my 2 kids have had in 6 months is a true credit to Donna and her team.
My kids love going to lessons and we love that we know they will be safe in and around the water.
Thanks
Martin W
July 2023
Just wanted to thank you and your team again.
I think you are doing a wonderful job of running your business and your staff are amazing.
Marcus has loved his time there and Sarah has always been so patient and kind to him and he has really learned so much and built a special confidence in himself, so for all of that I can't thank you all enough!
Michelle C
April 2023
Thanks for all you've done to accommodate us and to help improve Frankie's ability – we never experienced swimming lessons like yours and they've helped her heaps.
Matt M
March 2023
Sienna just loves swimming. I'm very happy with the way you are instructing her, I can see her improving each week and it's wonderful to see Sienna responding to you.
You do a fantastic job Donna & we will be very keen to return to your Swim School next term.
Donna E
January 2021
We love coming to swimming – highlight of the week for both of us!
Gerald B
July 2021
"Thanks for another great year of teaching Holly & Mason & constantly improving there swimming, best move I ever made!!"
Kristy
Dec 2017
"So very proud of my Prince. I never ever thought the day would come where I would watch him use his little arms and freestyle UNAIDED across the pool! There was no 'catch me' or 'help me'. He did it boldly and proudly on his own! Thanks so much Donna Mills for all your patience, time and understanding that you have for my little man. I still remember the day we bribed him into the pool with toy garbage bins"
Alexandra D
March 2017
"Hi Donna, Just wanted to send a quick message to say how much we have absolutely loved this term of swimming at Berrydale team. The program has just blown us away and to watch Mason improve and grow as a swimmer has been very exciting (even though he thinks he is part fish lol). We just want to pass on our appreciation to Sarah for her patience in working with Mason and his hearing impairment as we know it would be very difficult considering he has ear plugs on, cap on and he spends most of his time with his head underwater lol."
Hayley P
March 2017
Hi Donna
Thank you for both of the kids lessons this week. It's been a huge year for everyone and it brings tears to my eyes to see Amelie's confidence and love of water has not changed. You should be so proud of the environment you create for the kids, you encourage her more than you realise!
She was in bed tonight talking to all her teddies about Donna and you're her friend!
Rachel XX
Nov 2020